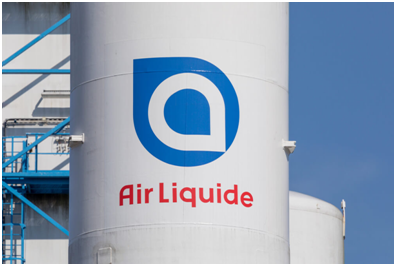 Air Liquide will invest over C$200m in a new industrial gas platform that will supply low-carbon hydrogen, oxygen, nitrogen, and argon in Québec, Canada.
Specifically, the industrial gas giant will build, own, and operate a new air separation unit (ASU), powered by renewable energy from hydropower sources, as part of the platform.
The ASU will produce oxygen, nitrogen, and argon, as well as liquid storage capacity. Air Liquide hopes to have the plant up and running in 2025.
Adding a total oxygen production capacity of 850 tonnes per day, the new infrastructure will primarily supply customers manufacturing battery components for electric vehicles.
Air Liquide's project will also connect its Bécancour-based PEM electrolyser that will recover oxygen produced at the ASU for hydrogen production.
Matthieu Giard, CEO of Air Liquide's Americas Hub, believes that Québec boasts a wealth of valuable assets, including its hydro power resources, a skilled workforce, and a dynamic innovation ecosystem.
"Québec stands at the forefront of the energy transition, actively fostering a thriving industrial ecosystem centred on battery components, hydrogen and renewable energy," he added.
Air Liquide's plans in Québec are aligned with its ADVANCE plan to reduce CO2 emissions by 33% by 2035.
Decarbonisation is a prominent focus for the industrial gas giant throughout its ADVANCE plan. The plan states that half of the company's industrial investments will be dedicated to the energy transition.
The plan also confirms that hydrogen will play a decisive part in its business and re-emphasises ambitions to reach carbon neutrality by 2050.
Québec also has a goal of reaching most of its needs with renewable energy in 2030. The region also wants to provide green energy solutions across other part of the world that may require them.
The Québec Energy Transition, Innovation and Efficiency Master Plan outlines this. And guides the government and its partners in their collective effort to improve the energy efficiency of Québec society and reduce its consumption of petroleum products.