To all peers in the gases industry, have you ever envisioned several important events in global trade and economy in the past decade, such as the impact of trade frictions between China and the United States on your business? Does the second "Snake Swallow Elephant" of the gases industry (Linde merges Praxair) and Chinese gas giant--Yingde's $1 billion investment in India enlighten you? Do you dare to predict what major events will happen in the gases industry in 2020 and onwards, and how will you take action?

With the entry to New Year's Day 2020, there are a lot of exciting events. You must be looking forward to what good things matter within the sight! Right.

Here, I would like to remind you that 15 RCEP members jointly announced the Regional Comprehensive Economic Partnership Agreement in Bangkok on November 4, 2019. The signing of the agreement is expected to be completed in 2020. This is a joint agreement on the construction of a free trade zone with the largest population, the most diversified membership structure and the greatest potential for development in the world. The Agreement is initiated by ASEAN "10 + 1" and invites Australia, China, India, Japan, South Korea and New Zealand to participate. It involves a free trade zone with 2.2 billion people, with US$29 trillion in GDP and US$5.6 trillion in exports, accounting for about 30 per cent of the global total. It can be seen that after the completion of this RCEP, it will become the largest free trade community in the world!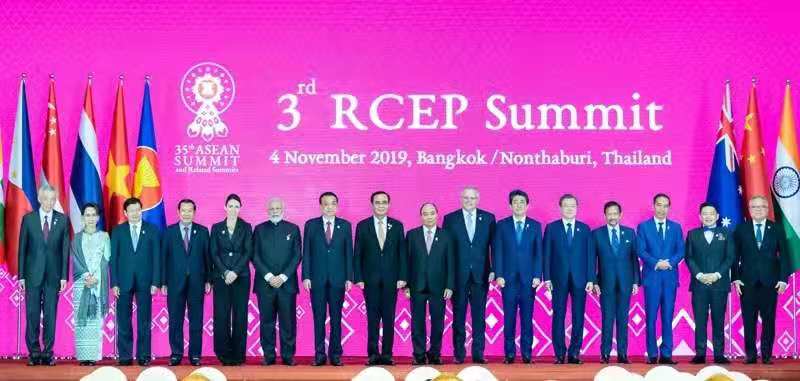 In 2020, we decided to choose Bangkok as the first stop to open up the world's largest free trade area aiming to help enterprises interested in going abroad open a trade door to the ASEAN market. If you sign up for IG ASIA 2020 – Southeast Asia's First International Exhibition for Industrial Gases Production, Storage and Distribution, which will be held in Bangkok, Thailand on May 27-28, 2020, you and your company are really going to hit a record! Now let's listen to what the bosses of the exhibitors want to express for IG Asia 2020.
A Message from Mr. Andy Lau, Director of International Business Division of Guangdong Huate Gas Co., Ltd.
China's gases equipment and gases have completed the perfect transformation from the initial entire reliance on imports to the present substitute imports and a large number of exports abroad, whether it is our air separation equipment or special gas products, it is widely recognized in the international market, and many gas or gases equipment companies, including Guangdong HUATE GAS, have successfully sold gases and gases equipment products overseas through their own efforts, more than ever it directly set up factories abroad and has taken the international roadmaps.

Hangzhou Oxygen Air Separation has been leading the "cow" to go abroad to sell "milk". The "Stepping out" strategy has achieved very good results all over the world. BTIC- the cylinder packaging supplier and all kinds of tank tanks of CIMC are very popular in Asia, Europe and the Middle East, with a very good market share. Yingde Gas carried out the same strategy and has taken a lead in investing USD60 million to build a plant in India. Most domestic enterprises are looking forward to the overseas market.

The Chinese market is very large, and the international market is even bigger. There are also many successful cases of going to overseas markets, but this does not mean that all enterprises are suitable to go to sea directly. If you can borrow power, especially with the help of enterprises that have successfully gone to overseas markets, such as a free ride with Guangdong HUATE GAS, or with the help of IG CHINA's domestic and foreign resources, then it is bound to greatly improve the success rate of going to overseas markets. Finally, I wish IG Asia 2020 a good success!
A Message from Mr. Xue Lu, General Manager of Suzhou Xinglu Air Separation Plant Science & Technology Development Co., Ltd.
With the southward migration of foreign-funded enterprises to the Southeast Asian market in recent years, it is bound to drive the development of the Southeast Asian industrial chain, and industrial gases are the lifeblood of all industries, with the increasing demand which has been driving the demand for air separation equipment.

We, Xinglu Air Separation Technology Development Co., Ltd. will seize this opportunity, enhance air separation technology, reduce investment costs for end users by upholding the advantages of independent technology research and development in the past, and will generate actual economic benefits to our clients. This will be the mission and motivation for Xinglu people "not to forget their original ideals and aspirations!"
A Message from Mr. Liu Xu, General Manager of Runfeng Cryogenic Equipment Co., Ltd.
Runfeng Cryogenic Equipment Co., Ltd. has developed into a new high-tech enterprise specializing in the design, manufacture, R & D and technical service of cryogenic pressure vessels.

The company's leading products are: automotive liquefied natural gas cylinders, low-temperature welded adiabatic gas cylinders, cryogenic storage tanks, D1, D2 pressure vessels and other products. It has an annual production capacity of 40, 000 LNG cylinders and an output value of more than 100 million yuan for other pressure vessels.

This Company adheres to the guiding ideology of "Customer First", takes " Enthusiasm for work, Dedicated and Law-abiding" as its business purpose, and according to the principle of "High Standard, High Technology and High Efficiency". Adhering to the policy of quality first, establishing brand awareness, seeking credibility by quality, striving for market by quality and for development by quality with the best quality-reputation-service, Runfeng will establish sincere and stable cooperative relations with customers at home and abroad, and will create brilliant businesses together.

Thanks to IG Asia 2020 platform, let more users know Runfeng, use Runfeng products. I wish IG Asia 2020 a complete success!
About AIT Events
Established in 2000, AIT Events has been carrying out its mission of creating B2B business opportunities for both foreign and Chinese businesses partners by organizing conferences and trade fairs as well as related tailor-made events/services. Whatever their trade or business category, AIT Events team has devoted to fostering win-win partnerships aiming to promote the trading activities and technology exchange between China and the world.
AIT Events has developed and organized its own branding events: IG China, NGV China, LNGTECH China, H2 + Fuel Cells China, the conferences are China Gases Forum, China International Cylinders' Manufacturers Congress, China Natural Gas Summit, China Hydrogen Development and Investment Forum.
For more information, visit: www.ait-events.com
About AES (Asian Exhibition Services Ltd.)
Asian Exhibition Services (AES) Ltd. is an international, Board of Investment listed company headquartered in Bangkok and has representative offices in the UK, Singapore, China, India and Vietnam.
AES is a specialist in business-to-business events across all major industry sectors with project partners worldwide to include Germany, United Kingdom, Japan, Korea, Taiwan, Vietnam, USA and New Zealand. AES's stakeholder partners include Stock Market listed and Singaporean investors.
For more information, visit: www.AESexhibitions.com
About IG China and IG Asia
Launched in 1999, IG China has been run on its consecutive 21 years in China. IG China 2019 has concluded with a good success in Hangzhou. IG Asia – its new regional brand will move to Bangkok for its first edition on May 27 & 28, 2020.
Upcoming IG events:
IG ASIA 2020 – May 27 & 28, 2020, Bangkok - www.IGasiaExpo.com
IG China 2020 – September 22 & 23, 2020, Hangzhou -www.igchina-expo.com
Contact:
China: Mr. Jerry Xu, Marketing Director, AIT Events, jerry@ait-events.com | +86-10- 8416 4587
Thailand: Ms. Vilawan, Marketing Manager, vilawan@aes-exhibitions.com | +66 (0)2711 17678