Air Products will provide its proprietary LNG technology, equipment and related process license to Golden Pass Products, a joint venture between Qatar Petroleum and ExxonMobil, for the Golden Pass LNG Export Project in Texas.
The $10bn project is adding liquefaction and export capabilities to the existing LNG import terminal near Sabine Pass.
The new project's estimated send out capacity will be around 16 million tonnes of LNG per year. The facility is expected to start up in 2024.
Air Products will supply its proprietary AP-C3MRTM natural gas liquefaction technology and equipment, and three of its MCR® Main Cryogenic Heat Exchangers, which will be installed at the heart of the proprietary propane pre-cooled mixed refrigerant liquefaction process for the three-train facility.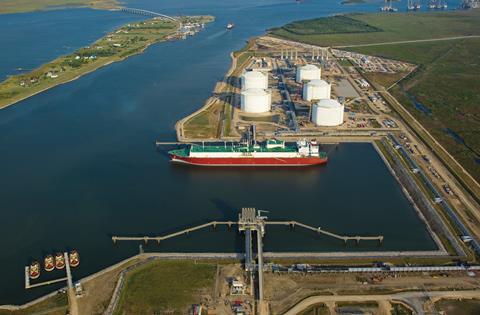 Source: Golden Pass Products
Dr. Samir Serhan, Executive Vice-President at Air Products, said, "Air Products is very honoured to be selected for the Golden Pass project involving ExxonMobil and Qatar Petroleum. Our company has a long and successful history of serving the needs of the LNG industry and we intend to remain the leader in LNG equipment and liquefaction technology."
The use of LNG continues to increase around the world with strong energy demands in growing economies. LNG industry experts have commented that additional projects like the Golden Pass project are on the horizon, Dr. Serhan added.
Air Products LNG heat exchangers and related equipment for the Golden Pass project will be manufactured at its Port Manatee, Florida facility.